Family Holiday Newsletter?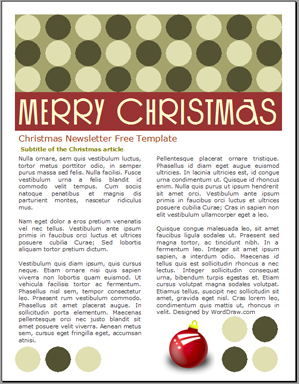 via
Hello everyone!
I'm thinking about sending out an annual family newsletter around Christmas time or before the New Years. With so many social media sites I'm not sure if the idea is even pointless? I know not everyone is looking at all of my status updates or pictures I post. I think it is a great idea to capture the entire year in a newsletter with a couple of pictures, updates on the kiddos etc. I am so unsure if this is going to happen this year, or if I should just start gathering information for future reference… I would love your input!
Do you send out family newsletters? Do you send them via email or by mail?